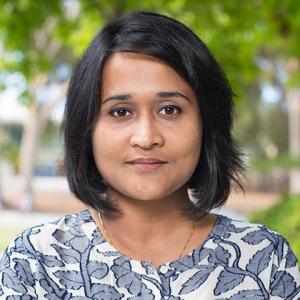 Assistant professor Piya Pal, an expert in signal processing, has received a 2019 Young Investigator
Award from the U.S. Office of Naval Research (ONR) to advance the Navy's sonar capabilities.
Each year, the ONR Young Investigator's Program recognizes 25 early-career scientists for their
academic achievement and creative research that shows promise for future scientific breakthroughs.
Pal's project, titled "Unified Framework for Super-resolution Imaging with Prior Information," was
selected by ONR's Undersea Signal Processing Program for its potential to improve the Navy's ability to
use active and passive acoustics to detect, identify and locate submarines in shallow and deep ocean
environments.

Typically, less than 10 percent of applicants receive awards in the highly-competitive program. Winning
projects receive funding of up to $500,000 for 24-months with an option for funding of up to $250,000
for an additional 12-months.